In January, I found a great bargain on a Karastan rug from Tuesday Morning. I am usually not one to buy on impulse, but I grabbed it anyway because 1) I loved it and 2) it was $299 for an 8x10 100% wool rug. I thought I might regret
not
buying it for that price. I was wanting to use it in my bedroom because I have hardwood floors and I wanted something soft and warm on my feet when I got out of bed in the cold winter mornings.
I also loved the colors in the rug and decided that it could be a jumping off point for the rest of the decor in the room.
As it is, the bedroom isn't bad, but it feels unfinished and I thought the rug would help me make the decisions easier. The paint color is SW Ecru. It is khaki in bright light but goes green in low light. Doesn't do anything for the headboard or is it the other way around? Whatever, it is on the list to go.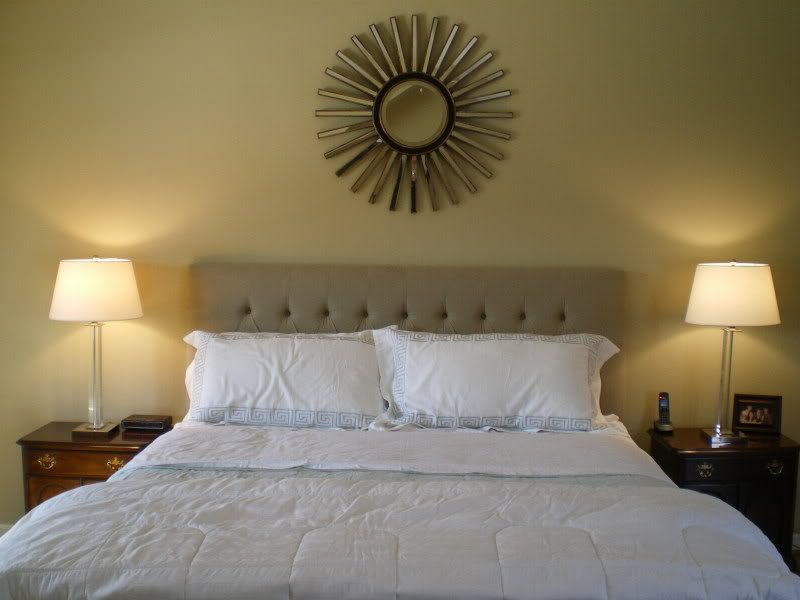 Close up of the headboard fabric. It has a linen like texture and very close to the color of natural linen.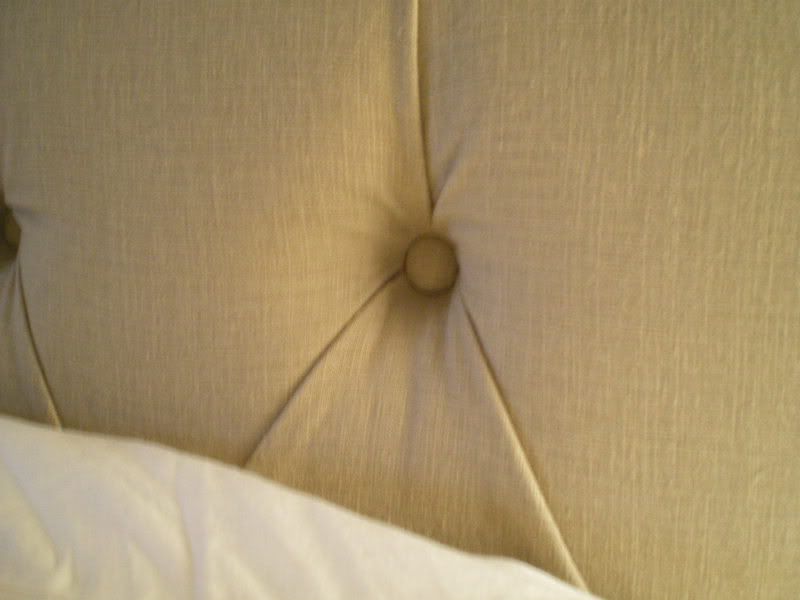 Well, here we are 9 months later and I am still stuck. Partly due to not knowing where to start, (I thought it was with the rug) and
decor indecision commitment.
Do you have that? Where you think you know what you want but are totally overwhelmed and lack focus? That is what I have. I am sure of it!
Do you find inspiration or does
it
find you?