I've had a lot of crushes in my life, but never did I think it was possible to have a crush on some hardware for my home. Well, yesterday while perusing Anthropologie, I came across these doorknobs and my heart skipped a beat! I immediately fell in love!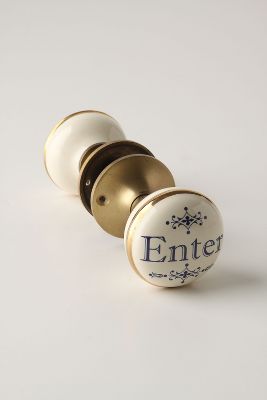 How cute is that?
It got me thinking about how easy it is to add personality to our homes without going to a lot of expense. To put our own stamp on things! I would love to add these to my powder room door. It would be in a prominent place that would be visible to all and it would add a bit of whimsy that I think most would enjoy. How could you NOT smile every time you see them?
I also came across these rope handled pulls.
I love the rustic look of the iron and jute!
These would be a great addition to a dresser in a boy's room or in a nautical themed bathroom.
How about these for an equestrian theme?
Going outside the box, so to speak, in decorating can add so much to a home for little money and add big impact in a way that is uniquely YOU! It lets us create a home that is inspiring and creative. After all, isn't that what we all want?