Recently, I showed the
Chip It! by Sherwin Williams
palette for my bedroom rug and I've decided it is time to take my bedroom seriously. I"ve been tinkering with ideas hoping to zone in on what I really want my bedroom to
FEEL
like. At least that's what I heard you should start with...the
FEEL
of a room. When considering this, I am all over the map. Certainly
cozy
comes to mind. It is a bedroom after all! Light, airy, comfortable. All good words to describe what I think of when I see some great inspiration bedrooms. And traditional. Of course I love traditional with a
twist
, but I have a hard time figuring where the twist should be! While waiting for this bedroom design to fall into my lap, I decided to go back to my very first inspiration bedroom. The one that made me inhale deeply as I waited for the picture on my monitor screen to enlarge. The one that I thought was
it
and made me go to the paint store and the fabric store (which led to my fabric crush).
Keep reading...
Candace Olson
I love the light filled feeling of this room!
I wrote down all the info I needed and set off to Calico Corners to look at the fabric featured in this room. I did find the fabric used in the inspiration picture above, but I was distracted by this gorgeous fabric below!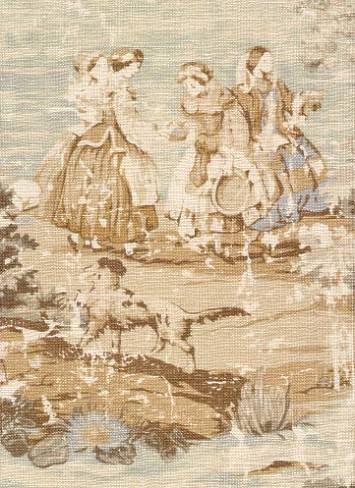 Covington Bosporus in Flax
Comparing the fabric to the bedroom photo, I thought the Bosporus Flax was very similar to the colors Candace used in the inspiration picture and decided this was the one for me!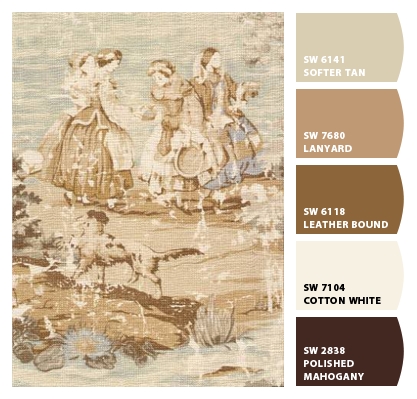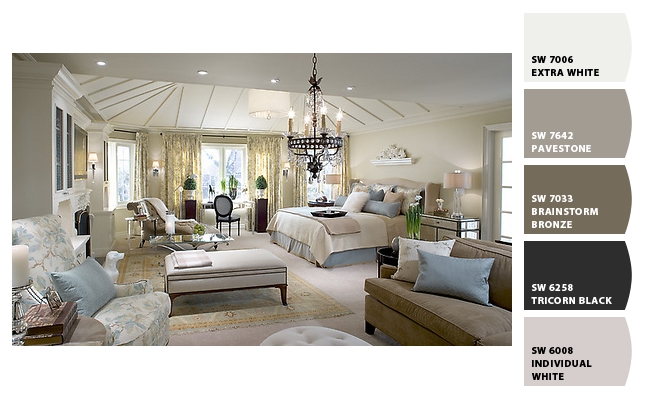 According to the sources for my inspiration bedroom above, Candace used Benjamin Moore's Delaware Putty on the walls which also happens to look great paired with the Bosporus fabric.
BM Sandy White is another option.
And of course, here is the rug deal I scored from Tuesday morning!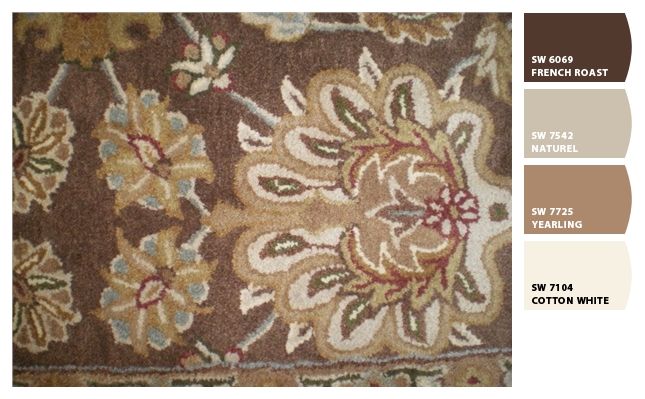 Decisions, decisions! But I think I'm finally getting somewhere!
What are your thoughts?